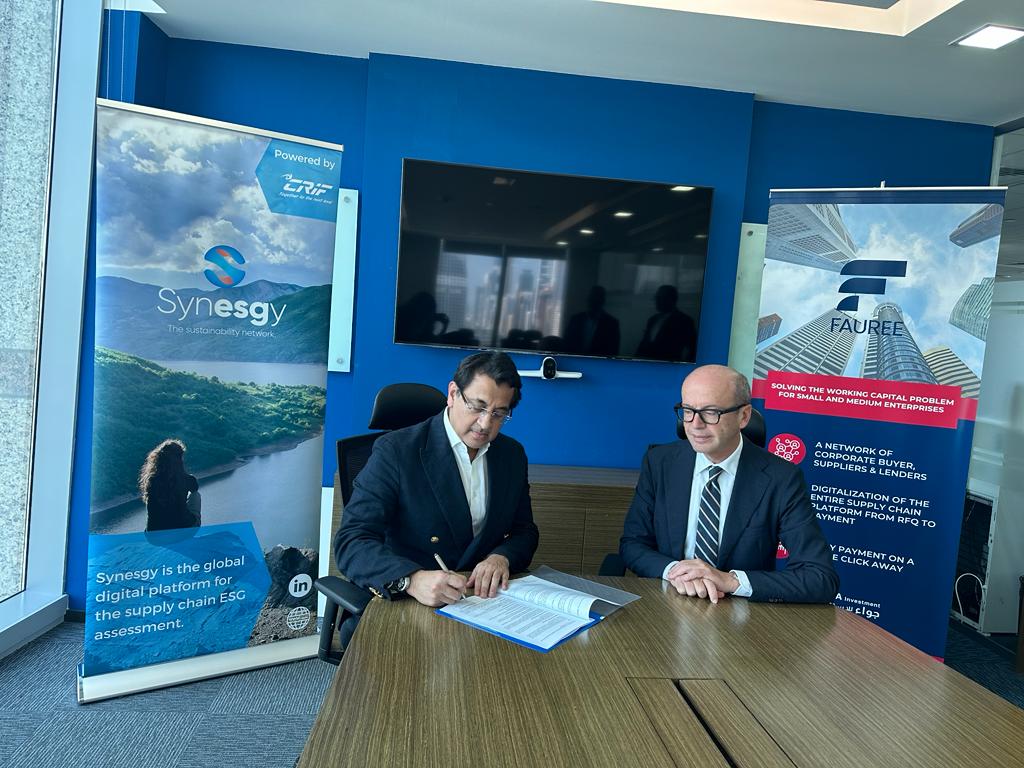 In a world where sustainability is no longer just a buzzword but a critical imperative for businesses, Fauree, a leading Supply Chain Finance Platform, has taken a groundbreaking step towards revolutionizing the landscape of credit assessment and sustainability evaluation. We are proud to announce our strategic partnership with CRIF Gulf, a global leader in credit information and business information services, which promises to redefine the way companies make lending decisions, promoting both financial stability and environmental responsibility.
We are thrilled to share this exciting collaboration with our valued clients and partners. This partnership with CRIF represents our unwavering commitment to fostering sustainable business practices and enhancing access to essential credit resources for businesses across the Middle East, including Saudi Arabia, Pakistan, Oman, and the UAE.
Key Highlights of the Partnership:
Enhanced Credit Risk Assessment: Businesses will now benefit from a comprehensive and robust credit assessment process that goes beyond traditional financial metrics. Our partnership with CRIF empowers lenders to better identify and manage potential risks associated with a borrower's sustainability practices.
Access to ESG Data: Fauree's Supply Chain Finance Platform will seamlessly integrate CRIF's ESG assessment tool, SynESGy, allowing our clients immediate access to a wide range of ESG-related information. This data will encompass environmental performance, social responsibility, and corporate governance, offering a well-rounded view of a company's sustainability practices.
Improved Decision-Making: With the combined strength of Fauree and CRIF, businesses can now make more responsible lending decisions, promoting sustainability and ESG-focused practices in the corporate world. The partnership underscores our dedication to paving the way for a more sustainable and responsible future.
The CEO of CRIF D&B, Marco Preti, and his team have expressed their enthusiasm for this partnership. They recognize the value of incorporating ESG data into their decision-making process and the importance of helping clients make informed and responsible lending choices.
In the words of Fauree CEO, Mr Azhar Tasadduq "Sustainability is no longer a choice but a necessity for businesses today. Our partnership with CRIF will enable companies to embrace ESG principles while maintaining financial stability." This partnership exemplifies our joint commitment to drive positive change and innovation in the financial industry.